Home
>
Information for Students
> Log-in information for LON-CAPA at MSU
Information about LON-CAPA log-in at MSU
Contents
The portal page includes a "Login to LON-CAPA" link used for log-in, and also links to information about LON-CAPA for instructors and students.   Usernames and passwords are case sensitive, and for MSU users, all letters in the username will be lower case.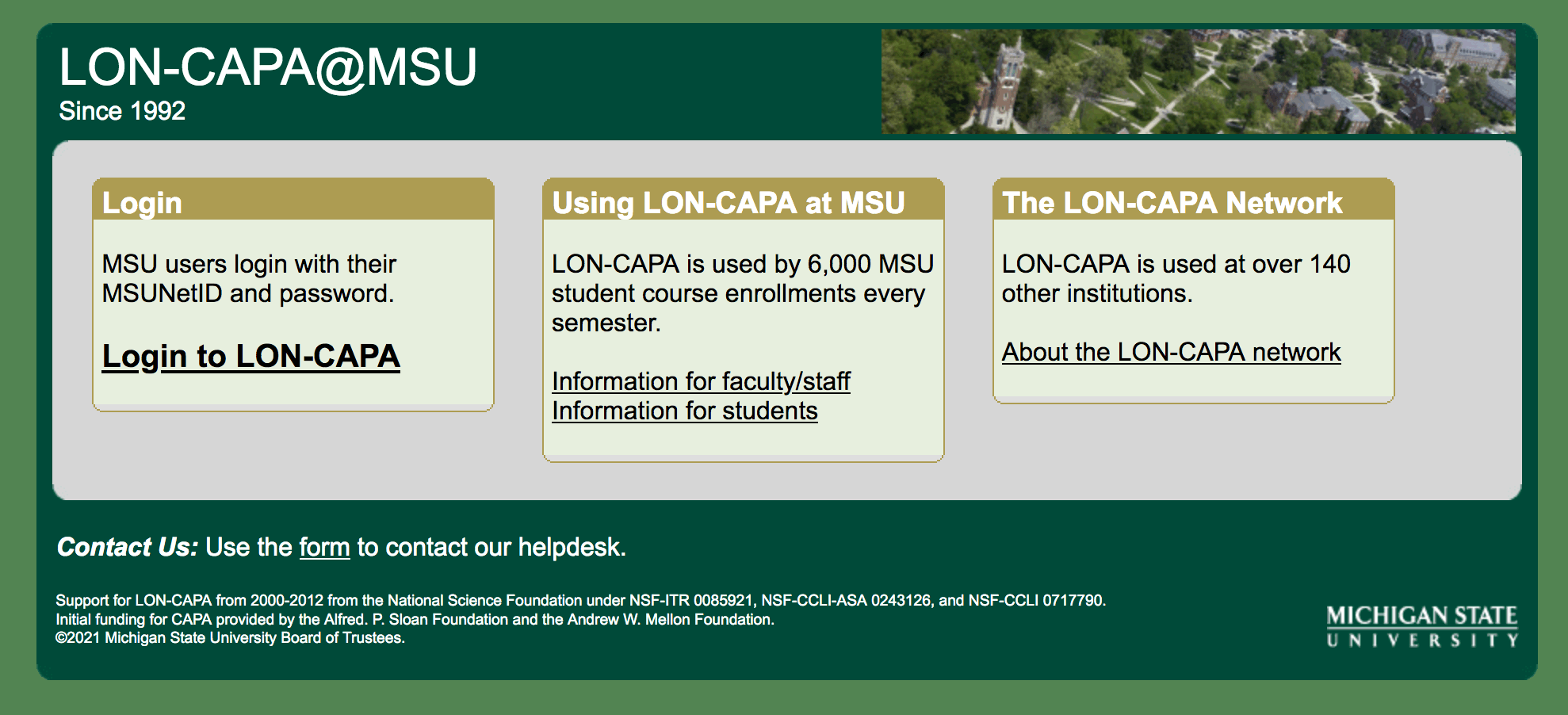 ---
The Login link on the portal page points to a LON-CAPA "Landing" page with an "MSU Login" button for use by MSU users to log-in via Single Sign On (SSO) using MSUNetID and MSUNet password.   Besides the button, the "landing" page also includes "Login type" for the current page, and a "Change" link used to display the non-SSO login page.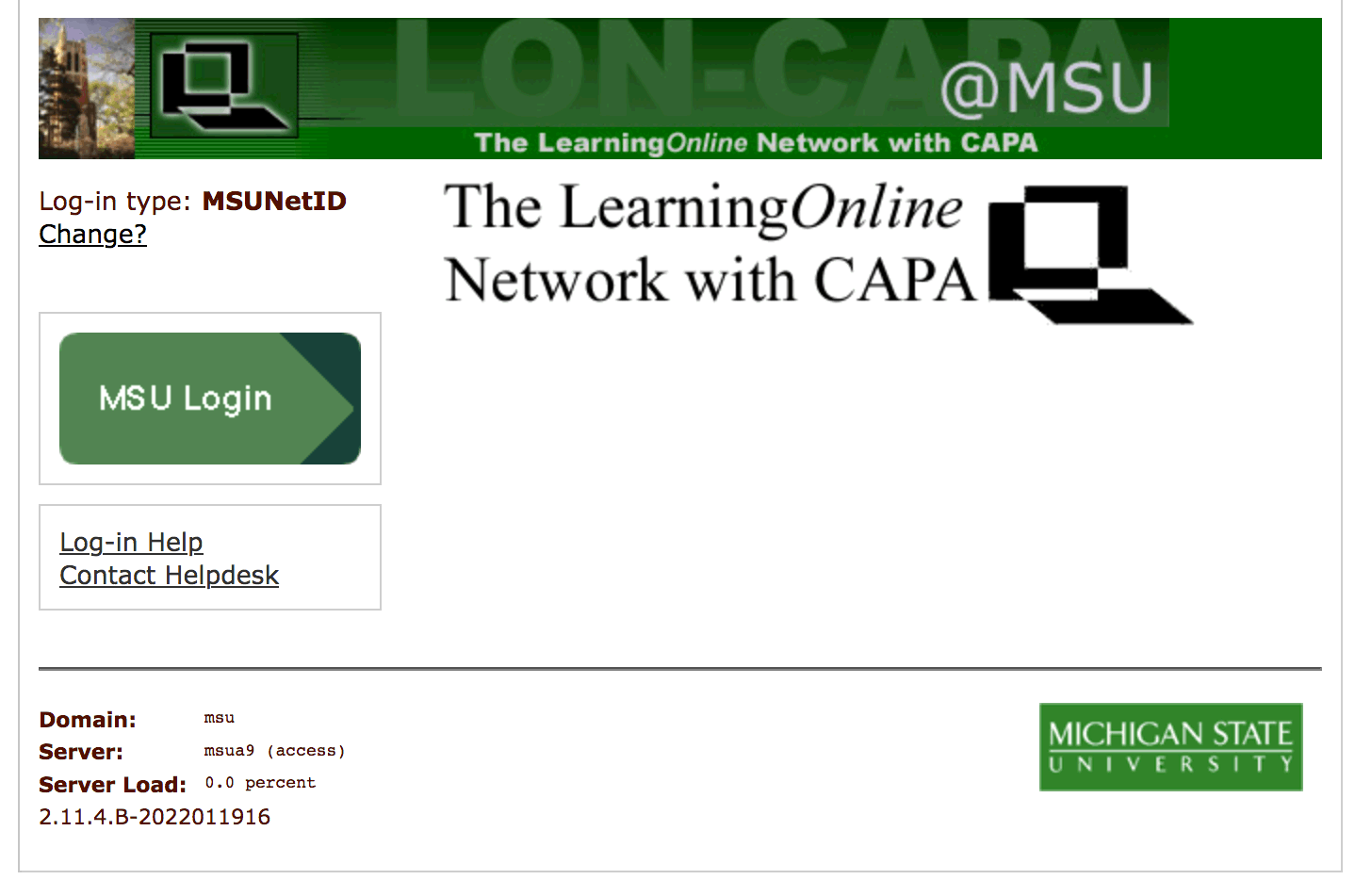 ---
Okta SSO login page
Pushing the MSU Login button will load the Okta SSO login page.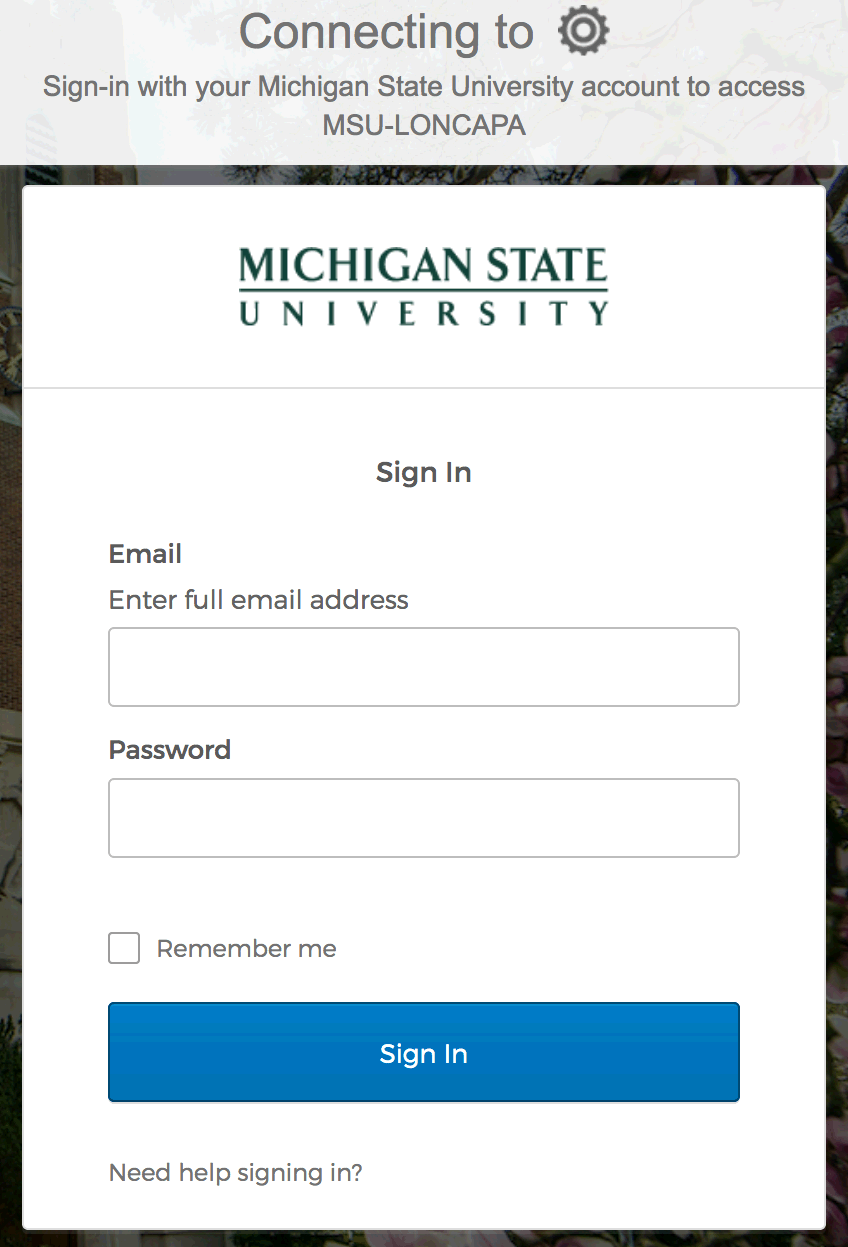 ---
Non-SSO login page
Clicking the "Change" link on the Landing page will display the non-SSO login page, which is used for log-in to LON-CAPA by users for whom the username is not an MSUNetID, e.g., for guests who are not affiliated with Michigan State University. The non-SSO login page can also be used by MSU users to authenticate using MSU IT's Kerberos authentication service.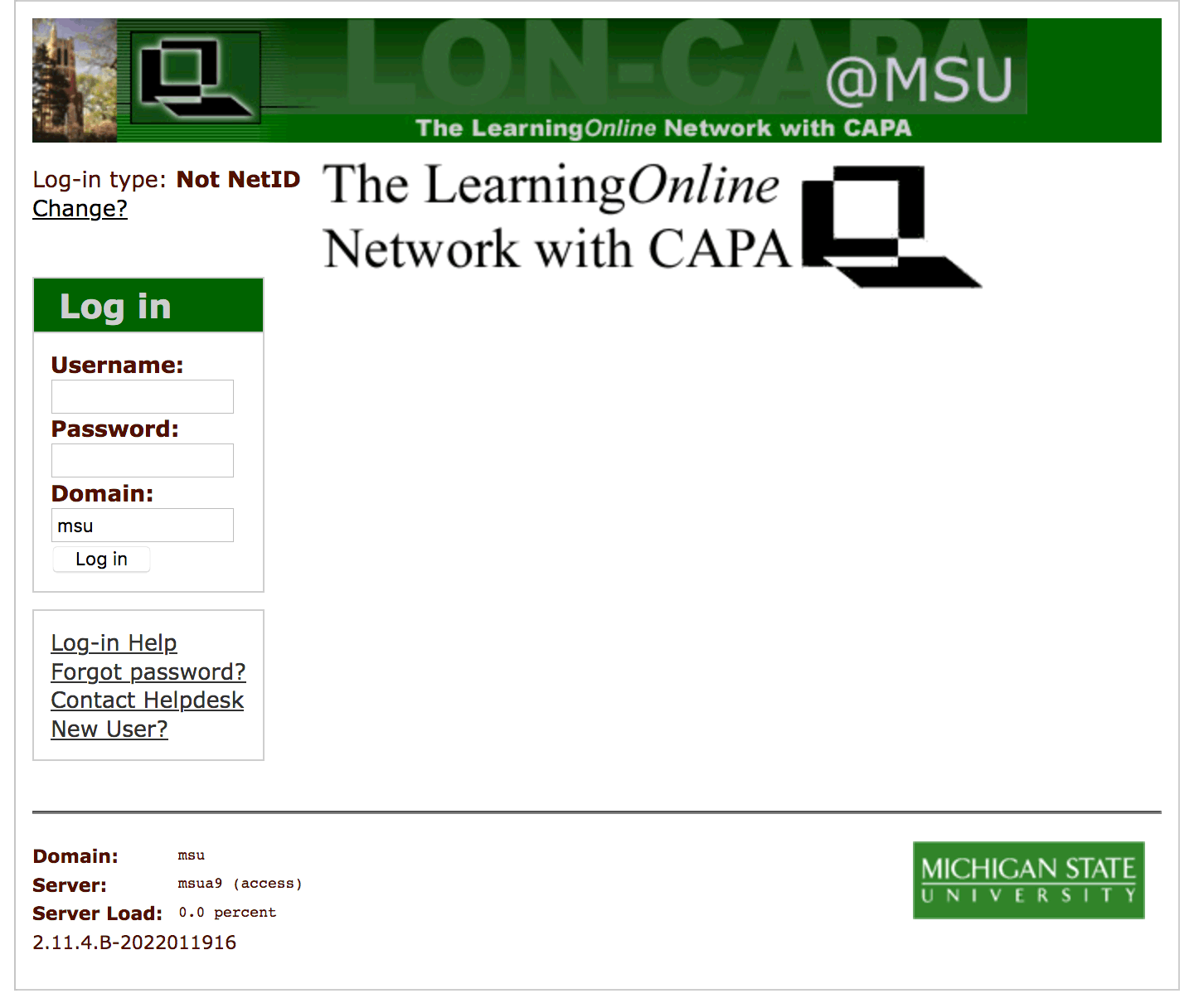 ---
Usernames for MSU users
For MSU users either the MSUNetID (e.g., sparty) or MSU email address (e.g., sparty@msu.edu) is entered in the username box, and the MSUNet password is entered in the Password box.   MSU users who use non-SSO login should ensure the domain textbox contains: msu
---
Reset Forgotten Password
The "Forgot password" link on the non-SSO page can be used by a guest user to send an email to the address associated with the user's guest account in LON-CAPA, to facilitate setting a new password. It can not be used to set a new MSUNet password.   MSU students, staff and faculty should instead visit https://netid.msu.edu to reset a password.
---